S H I P P I N G
single items from 1,85 EUR


free shipping from 80,- EUR value of goods
P A C K A G I N G
We know how safe shipping works!
Bubble wrap and extra edge protection for all packages with LPs
Shipment of LPs on request outside the cover


D I S C O U N T
2% from 100,- EUR value of goods
5% from 200, - EUR value of goods
NEW ARRIVALS / BACK IN STOCK
"Reinara la tempestad" is the debut album of the Argentine Thrash Metal heroes Horcas. Released back in August 1990, this is one of the most impacting debut albums you have ever heard. Grinding real Thrash Metal from the very beginning to up to the end. This album sounds like early thrash metal, that's the reason why I praise it so much.

This masterpiece comes in limited black vinyl!

Compilation of all EP material & Live at NSF, Berlin.

This black vinyl edition is limited to 500 copies and comes in noble gatefold sleeve.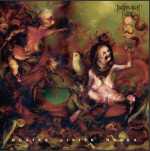 Unaussprechlichen Kulten's highly anticipated fourth album, Keziah Lilith Medea (Chapter X). Verily a summation of the Unaussprechlichen Kulten aesthetic to date - songwriting that slithers through the slime with a preternatural grace, execution that's barbaric and crusted in mud and blood, production that plumbs the foulest ends of the sonic spectrum - Keziah Lilith Medea (Chapter X) possesses an immediately engaging aura of demonology and witchcraft.

140g black vinyl edition comes with a 8 Page 12" sized booklet on 150gsm art paper with matt varnish and A2 poster.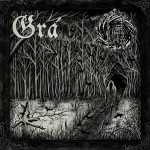 Split EP between two shadowy Black Metal hordes, Grá and Gnosis Of The Witch. Grá occupy the A-side with "Valitus ja kaipuu" - burly yet drifting, tangibly physical yet seemingly not of this realm, shifting itself between trance and decay. Gnosis Of The Witch then occupy the B-side with "Fórn Dauðaorð" - old as time, hideous in its hypnosis, ancient splendor stretched to the darkest limit. Together, both bands offer short-yet-sweet portals to the beyond.

This Split is limited to 500 copies and comes with lyrics insert.

Celestial Grave represent black metal in fine form even in the face of stiff competition. This debut full-length from the anonymous Finnish black metal duo of Celestial Grave begins and ends in the glowering depths of true northern depression.

This edition is pressed on 140g black vinyl, limited to 400 copies. Housed in a 350gsm jacket with 5mm spine and inside flooded in black and matt varnish. All copies include a LP-sized 12-page booklet on 170gsm matt art paper and a download card.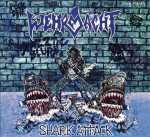 Wehrmacht "shark attack" from 1987 as remastered handnumbered CD edition. Ultra fast craziness from the masters of shark endorsed blastbeat friendly party THRASH!!!!! Together with D.R.I. and Cryptic Slaughter the fastest and most influential Crossover/Thrashcore of the 80s American scene!

Wehrmacht "shark attack" special re-edition CD, limited to 500 hand-numbered copies just. This is special re-issue, contains: 1) original lyrics, 2) translated into Russian language lyrics, 3) old photos, 4) liner note from musicians. Remastered by FOAD!

Sarkom, true Black Metal from Norway! Recorded at I.Y.F. Studios November 2008 - February 2009.

This edition is released in a gatefold sleeve and limited to 500 hand-numbered copies.

For 20 years now, Unaussprechlichen Kulten have built a commanding canon of eldritch Death Metal Darkness. From their early demos to later splits and especially their preceding four full-lengths - not least of which, 2014's Baphomet Pan Shub-Niggurath and 2017's Keziah Lilith Medea (Chapter X), this Chilean cult have explored the furthest reaches of primordial dread and ancient mysticism, all through pure 'n' authentic Metal of Death. And now, a whole two decades after their formation, Unaussprechlichen Kulten continue to push themselves toward the beyond with the mesmerizing "Teufelsbücher".

This vinyl version comes in black wax in gatefold jacket, with printed innersleeve and a A2 poster. Incl. comes a 4 Page 12" Sized Booklet On 150gsm Art Paper With Matt Varnish.

Epic 2015 album of cult Greek Black Metal! 'Harps of the Ancient Temples' is black metal from a lost time, It's an ancient darkness that envelops and hypnotizes the listener, recasting Nocternity's elder Scandinavian and Greek Black Metal influences through a prism that refracts no light, but rather absorbs it. Whereas the band's earlier work maintained a windswept, almost cinematic scope and high drama, here on Harps of the Ancient Temples, the pulse is pulled back to a near-catatonic state, dripping with atmosphere and stripping it down to the barest, purest obsidian.

This black vinyl edition housed in a gatefold jacket with printed two inner sleeves and an A2-size poster. Side D features silk-screened artwork.

Sindrome's two demos "Into The Halls Of Extermination" and "Vault Of Inner Conscience" are, quite rightly, considered legendary recordings. Both have been bootlegged dozens of times throughout the last 25 years, so it's about time to offer the official version. "Resurrection - The Complete Collection" offers everything you can ask for: The two demos which have been remastered, unreleased tracks and a bonus CD with a raw live recording from 1988.

Including 180g black vinyl, a full color booklet featuring an extensive interview with Sindrome vocalist Troy Dixler, lyrics, and a wealth of vintage photos, flyers and rare artwork as well as a bonus CD.

Brand new Album of the mighty Prostitute Disfigurement. One of the Death Metal Highlights of the year, pure brutality!

The title leapt at me when I first heard about it! I think that "Thanks for your hostility" is the best Agathocles record title ever. But then, I've been a little disappointed when I listened to the musical content itself; probably by the inadequat sound production. It's very clear and actually powerful, but guitars sound a little weak and find a way a little bit more technical than before, drums also have a slightly snare, feeble sound... vocals are great though, well, at least on the grindcore songs, because there's a very high percentage of crusty/hardcore influences. Obviously a must-have for Agathocles completists. The bonus material (11 tracks) was recorded in the Natianal Radio Station in april 96 and was broadcasted a few month later.

Die Hard edition is limited to 100 handnumbered copies in clear orange vinyl. The double LP comes in the Inside Out design, the entire artwork has been revised and expanded with current liner notes.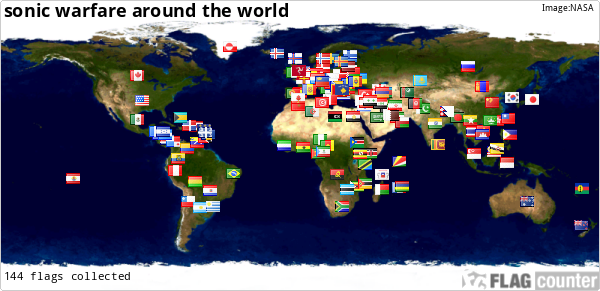 Welcome to the Animate Records Metal Mailorder / Online Webshop for Vinyl LPs, CDs, T-Shirts, merchandise, cassette tapes...
In our metal mailorder you will find a fine selection of vinyl LPs, CDs, T-Shirts, MC cassette tapes and accessories. Our online metal shop is specialized in Death Metal and Black Metal, but we also offer products from other genres such as Doom, Grind Core, Crust, Metalcore, Heavy Metal, Pagan and Viking Metal.

Our own releases include vinyl LPs, CDs and shirts of death metal and black metal icons such as Unleashed, Purgatory, Grave, Napalm Death, Terrorizer, Vomitory, Cryptopsy, Kataklysm, Lock Up, Demigod, Control Denied, Belphegor, Samael, Darkened Nocturn Slaughtercult, Coercion, Bloodbath, Krisiun, Blood, Carnage, Kampfar, Master, Agathocles, Hades Almighty, Hate, Master, Agathocles, Funeral Whore, Sublime Cadaveric Decomposition, Gruesome Stuff Relish, Cropsy Maniac, Mila Mar or Katatonia. In our webstore we also offer limited Die Hard Mailorder editions.

Our metal mailorder is updated daily, all offered LPs, T-shirts and CDs are in stock. For shipment, we ensure safe packaging, all packets with LPs get an extra edge protection. Payment can be made by bank transfer or Paypal. Furthermore, when using PayPal Plus also accept payment by direct debit, credit card or purchase on account.
Animate Records - Label and metal mailorder since 2002.