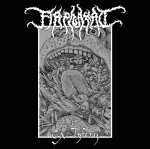 Pre-Deathspell Omega. Only bass, drums, vocals and Satan were used on this recording. Ex Inferis. Originally released on cassette in 2003, Ex Inferis was a crude 'n' rude statement of intent from former Hirilorn vocalist/bassist Shaxul. The seeds of ARPHAXAT were planted before Shaxul left his successive band, who would soon reinvent themselves in a manner ostensibly not in line with Shaxul's vision of black metal. Here he forms half the duo of ARPHAXAT, handling bass and drums, and a deliberately regressive vision is renewed. Ex Inferis pulses and buzzes with the same sort of obscure, bewitching intensity of paradigmatic '90s French black metal - the scene from which Hirilorn originally sprung and had a hand in creating. In 2008, would release the band's debut album, Loudun la maudite, but hear ARPHAXAT at their harshest with this new version of Ex Inferis - and as always, with no guitar used. For diehards of VON, SVEST, BARATHRUM, PARABELLUM and BATHORY.

Limited to 500 copies. Silver grey vinyl with silkscreened artwork on side B.

3 years are gone since Tod & Teufel, the last ARROGANZ album came out. Now the time has come to unleash a brandnew beast, entitled simply "PRIMITIV". But no, it doesn't sound primitive or simple, here waiting 6 new songs and with no doubt ARROGANZ' best written material so far. It would be just to easy to call it Death or blackened Death Metal...it's more than this...

Gatefold cover, 140 gram vinyl, black vinyl only, free download code.

Assassin was officially formed in 1984 by original lineup, Robert Gonnella(vocals), Dinko Vekic (lead guitar), Scholli (rhythm guitar), Lulle (bass) and Psycho (drums). Dubbed the Holy Terror era, their first demo sold approximately 500 copies; a great feat considering there was no internet music sharing. A short time later, the Nemesis demo was released in 1986 and Assassin was signed to SPV. THE Upcoming Terror album was released and sold approximately 15,000 copies. After some time off, the band regrouped with new members Michael Hoffmann (guitar) and Frank Nellen (drums). They released their second album, Interstellar Exrerience in 1988 and quickly rose through the ranks as one of Germanys top 5 thrash bands. Supporting Death Angel on their first official tour in 1988, nearly all shows were sold out.

Limited clear blue double vinyl edition with two bonus tracks. Vinyl comes in a gatefold sleeve.

Limited to 400 on black vinyl side B is etched. Single sided 180 gram LP with etched band logo on B side. Housed in heavy sleeve with foil accented logo and text, Inlay with lyrics. Classic of Swedish death metal! The first demo of Gothenburg's AT THE GATES is a milestone of melody-infused, complex and sheer brilliant death metal masterpiece.


US Atrocity's "Mangled" demotape (1988) is hands down one of the best recordings in the band's entire discography. High speed, rotten-to-the-core grinding Death Metal delivered with inhuman fury and brutality! The 7 tracks forming this ominous session were a solid foretaste of what they later delivered with their "Hatred birth" EP and the bulldozing debut full length "Infected". Non-stop fast, angry Death Metal with a somehow Grindcore oriented feeling, REPULSION, IMPETIGO and early Wild Rags audio terrorists being the first comparisons that come to mind listening to this. The sound quality is outstanding as it has been mastered directly from the original 1/4" reels. It comes with exclusive liner notes, flyers and rare archive photos.

Limited to 400 copies in black vinyl.

Another Thrashcore milestone, after unleashing top-quality gems like Wehrmacht, Cryptic Slaughter, Ludichrist, SOD, Crumbsuckers it was about time to brush up another seminal name considered one of the strongest and most influential roots of the Californian HC scene: ATTITUDE ADJUSTMENT! Before reaching a cult status with an incredible debut full length such as 'American paranoia' they did an equally groundbreaking Demo, 'Dead serious' – consisting of 10 rapid-fire bursts of fast and furious Hardcore. Quoting our friend Eric / goodbamusic.com: ATTITUDE ADJUSTMENT came out of the blue with this one. They sent out the demo tape to a lot of international fanzines and radio stations and got very popular immediately. Everybody was blown away – rarely had there been a genuine blend of the best elements of both Hardcore and Metal, played with such passion. The joy is literally bleeding through within every note, yet all the songs have a fascinating melodramatic atmosphere. By the way, this was recorded at the infamous 'Turk Street Studios' where EXODUS also had recorded a demo tape. If said EXODUS demo only had the sound this one has …

Vinyl reissue of the 1985 demo tape in black wax.

Classic debut studio album on limited vinyl. 'Black Thrash Attack' was Aura Noir's debut full length album, originally recorded & released in 1996 & was a continuation of the intense thrash riffing displayed on 'Dreams Like Deserts'.


Ugliest trio in the world is back! March 2012 sees the release of the fifth Aura Noir album, "Out to Die", their first album with INDIE recordings, with Blasphemer permanently back in the fold and several tours in Europe, North- and South America under their belt since 2008's 'Hades Rise'. It is bound to cement the band's reputation as a black thrash attack more ugly, brutal and merciless than ever.

Limited to 300 copies with cardboard lyric insert, 425gsm heavy cardboard cover.

Aurora Borealis one of the best US Death Metal bands from Waldorf, Maryland with their new masterpiece "apokalypsis". This album is for all fans of Hate Eternal, Angel Corpse, Carcass, Nile a must have.
The band's vocalist, Ron Vento, says about the album: Apokalupsis is a concept album in which we venture through the beginning of all creation until the inevitable apocalyptic war.

Limited to 50 pieces in black-green splatter vinyl worldwide only.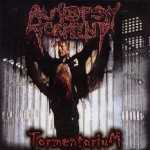 Alright, more Swedish metal on the old player. This band should have haunted the underground for some years now, but are first ready with their debut full length now. The band is delivering raw and unpolished death metal with a devil may care punk/rock attitude. That's right no frills just kills, you know raw brutality all the way through. The guitar is delivering simple but very hard hitting riffs. Heavy and dirty and very noisy. It cuts through everything. The drums are going a bit monotonous and not so tight in the background, and is making a perfect base for the music. Again very simple, but fucking effective. The vokills are delivered by Devil Lee Rot, known from Pagan Rites, and he keeps on spewing out evil vokills bucket by bucket. This kinda musick would have created a huge sensation 20 years ago. Now a days is it just a refreshing oasis, for old school death metal fans.

Limited to 400 pieces in black wax.

Oversized thick gatefold jacket with high glossy lamination and glued-in single jacket. Red Vinyl limited to 150 units only.

Avulsed - carnivoracity, re-issue from three Songs EP inklusive 9 bonus songs.