Second full-length album of Czech Critical Madness. Ultra brutal Death / Goregrind.

our previous price:
9.90 EUR
Fear is always rooted in uncertainty, and the resulting sensation is a bodily affliction as much as a mental one! We invite to the experience of pain and paranoia, bloody dismemberments, burrowing in bowels, pure horror and fear when Goregrind bands CROPSY MANIAC (US) and GRUESOME STUFF RELISH (Spain) start to dismember each other!

CROPSY MANIAC have Kam Lee, Dave Ingram and Jonny Peterson on guest vocals!

Limited edition of 500 Mini-CDs in the real cult 3 Inch format with 6-panel-folder.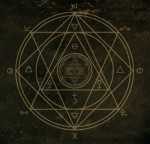 French doom worshippers

Brutal death metal from Czech Republic, for fans Morbid Angel, Cannibal Corpse ... Recording in Davos studio!!!!!

"Traced in Air" is the second full-length album by the progressive death metal band Cynic. It is the first album since their 1993 debut "Focus". Discovering this unbelievable piece of music is an amazing journey from the deepest peace to the purest aggression, expect the unexpected!

our previous price:
12.90 EUR