Ulcerous Phlegm - phlegm as a last consequence, Death Metal vs Grindcore. Grind / Death from the time when oldschool was young!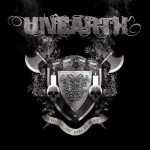 Limited edition embossed and spot varnished Digipak incl. Bonus DVD with Livetracks from US "sounds of the underground 2005" and "making of the album".
our previous price:
12.90 EUR
Germany's Unlight formed in 1997, which is the exact time when black metal was starting to reach its peak. Given that particular climate, bands unilaterally adopted the same look and aesthetic: corpse paint, bullet belts, inverted crosses, and the like. While the lack of proper internet evidence prevents us from knowing if Unlight followed suit, their modern-day look and presentation is fit and proper for 1997. As such, their seventh full-length Antihelion is a black metal assault to the hilt, take it or leave it.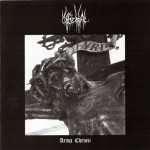 When considering Norwegian black metal releases from the 90's, most people would normally recall several classics - Satyricon's "Nemesis Divina", Gorgoroth's "Under the Sign of Hell" or Immortal's "Pure Holocaust". Urgehal is a name that isn't often mentioned and "Arma Christi" isn't an album that most people would recall as a release they had contact with in the 90's. Urgehal is a band that wasn't mentioned in the news as part of the "black metal inner circle" reportedly burning down churches, it wasn't a band whose members were ever reported as involved in murders. It is a band that started gaining notoriety for its work in recent years - "Goatcraft Torment" and "Ikonoklast" are strong statements that black metal is still practiced in its strongest and purest form. "Arma Christi" is an album that portrays black metal in its initial stages, and dares to show a glimpse of what would be made after the turning of the millennium. It is a work that could be placed side-by-side with Dodheimsgard's often overlooked "Kronet Til Konge" and with Watain's debut "Rabid Death's Curse".

Repress CD of thirst masterpiece from 1997!!!

The second attack of Norwegian black metal band Urgehal shows improvement of production from their previous release Arma Christi, which although featuring great songs could have used some more power to the sound. This album has a lot of power to it, and is a much more intense release. This album really stands as the blueprint for the rest of their career, harsh aggressive and old school hymns to satan, evilness and death. The lyrics aren't as good as on Through Thick Fog Till Death, but they work in the context of the recording, which is highly hate filled, anti-Christian and old school in intent with some occultic aspects.

Reissue with new No Colours Records address on the back cover!!!